Slip And Fall Accidents
DAYTONA BEACH SLIP & FALL ACCIDENT LAWYER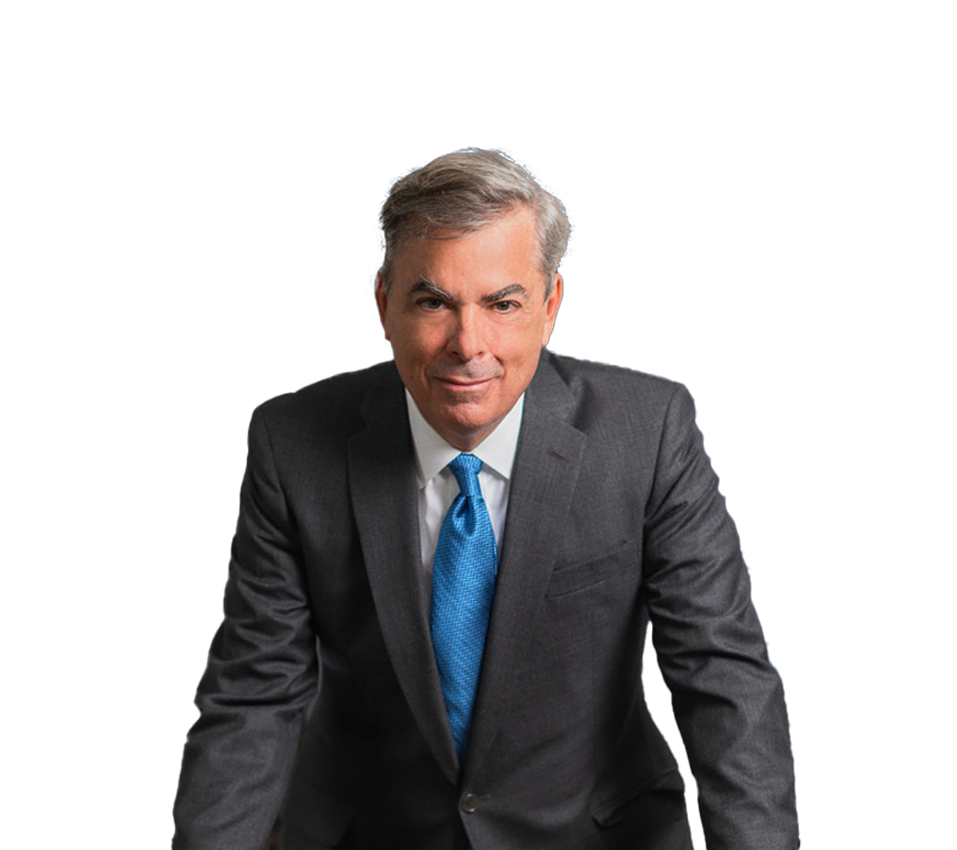 Suffering from Injuries Following a Slip and Fall Accident? We Can Help.
A Lawyer Board-Certified by the Florida Bar
If you've been injured from a slip and fall accident due to a property owner's negligence to maintain their premises, you may be entitled to compensation through a premises liability claim. Speak to an attorney as soon as possible to begin the process! According to Florida law, you will need to prove that the property owner's negligence resulted in your accident.
When you choose the Law Offices of Keith C. Warnock, P.A., you are choosing Mr. Warnock and his years of experience as a personal injury attorney in Daytona Beach. He has been fighting for residents of Daytona Beach to receive the proper compensation for their injuries for decades. Do not face the costly result of injuries without proper legal representation. We will help you find appropriate compensation for missed work caused by the injuries you sustain. It's important to have the right legal representation on your side when it comes to filing a slip and fall personal injury claim.
More Information on Slip and Fall Injury Claims: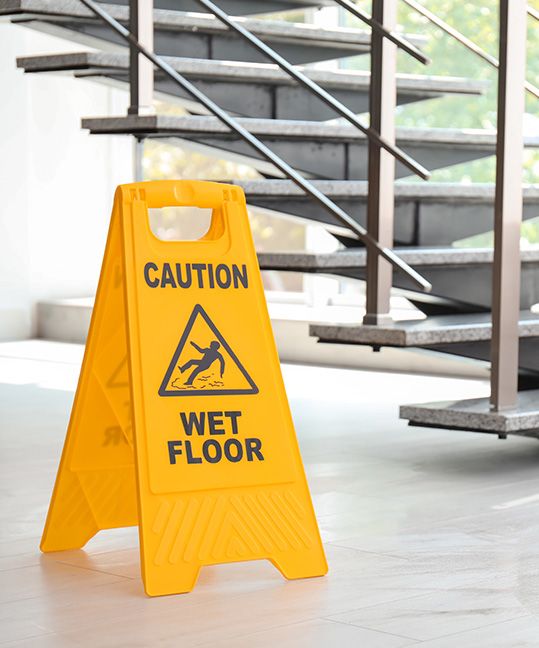 Slipping & Tripping Accidents Can Cause Serious Injuries
Both residential and commercial property owners are responsible for maintaining their premises in a safe manner. When they fail to do so and someone sustains an injury due to the owner's negligence, the injured individual may file a premises liability claim. Because recent tort reforms in Florida make it more difficult to prove certain slip and fall injury claims, it is a good idea to consult with a trial-tested Florida attorney who is experienced in premises liability law.
At the Law Offices of Keith C. Warnock, P.A., Mr. Warnock is a Daytona Beach premises liability attorney who believes personal injury victims deserve full and fair compensation for their injuries. That is why he aggressively pursues maximum recovery for medical bills, lost wages, pain and suffering, and other applicable damages.
Trip & Fall Lawyer Serving Palm Coast & All of Central Florida
From his office in Daytona Beach, slip and fall accident Attorney Keith Warnock represents individuals throughout central Florida, as well as out-of-state vacationers, in a wide variety of slip-and-fall and trip-and-fall cases.
Such slip and fall and trip and fall cases may involve:
Slipping on wet steps
Slipping on wet restroom floors
Slipping on spilled food or drink in a restaurant or grocery store
Slipping on loose rugs or carpeting
Tripping on unstable stairs or ones without proper railings
Tripping on stairs not built according to code
Tripping over unseen merchandise piled in an aisle
Tripping over the edge of an elevator that does not align with the floor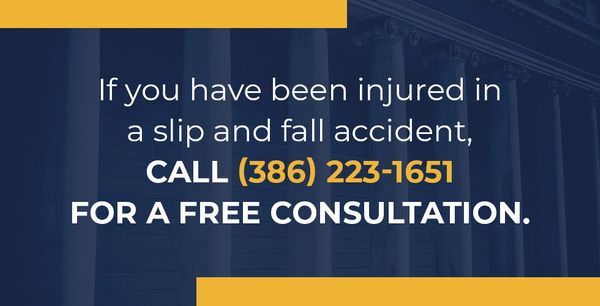 Finding A Top-Rated Daytona Beach Slip & Fall Accident Lawyer
It's important to partner with a top-rated Daytona Beach slip and fall accident lawyer for your claim. You should look for an experienced personal injury law firm that has had success in cases similar to yours. You should look for one who is passionate about investigating the circumstances of your accident, and one who is dedicated to ensuring you receive the just compensation you deserve.
What a Daytona Beach Slip & Fall Accident Lawyer Can Do For You
Under Florida law, a property owner is responsible for the upkeep of their property, so it is safe for everyone who visits. If your slip, trip, or fall was due to negligent property maintenance, you are entitled to pursue them for compensation for your injuries. Compensation can include medical bills, lost wages, and pain and suffering.
How to Prove Negligence in Daytona Beach Slip & Fall Accidents
Evidence will be key in order to prove the property owner was negligent in your case. Some types of evidence used in these types of personal injury claims include:
The cause of the fall has existed on the property for a long period of time, so the property owner should have known about it and taken measures to rectify it.
The cause of the fall was foreseeable as it has happened before.
Someone had told the property owner of the condition that caused your fall and they ignored rectifying it.
Partner with Our Daytona Beach Slip & Fall Accident Lawyer Today
Every year, thousands of people die from various types of slip, trips, and falls. However, when you slip, trip, or fall at a place of business or at someone's home, you may be entitled to just compensation under the law for your injuries. Call The Law Offices of Keith C. Warnock, P.A. for a free consultation today!