Personal Injury Lawyer
DAYTONA BEACH PERSONAL INJURY ATTORNEY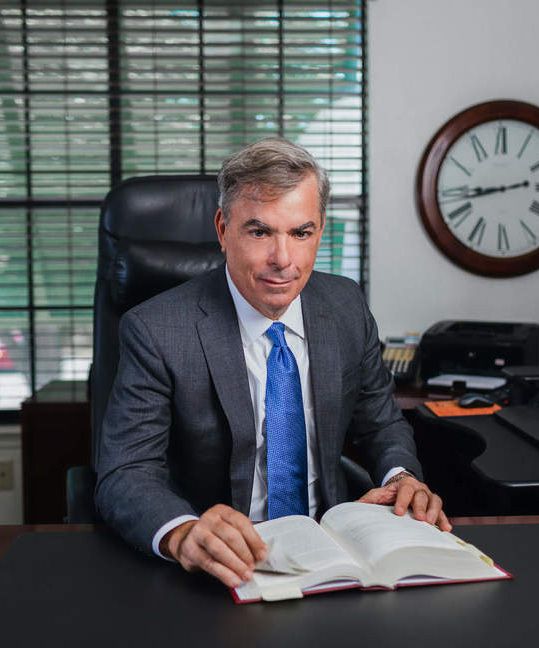 Have You Been Injured? We Will Fight For You
Focused on Helping You Recover
We live in a world where accidents happen. But when an accident is due to someone else's negligence or recklessness, you shouldn't be stuck with the bill.
At The Law Offices of Keith C. Warnock, P.A., decades of experience is put to work in helping personal injury victims across Florida find financial relief. If you or a loved one have been injured due to the negligence of another, you can count on our Daytona Beach personal injury attorney to secure the compensation you need to pay for your medical and other accident-related expenses.
Contact our law office today to schedule your free, confidential consultation with a Florida personal injury attorney.
You Could Be Facing Serious, Lifelong Injuries
Serious injuries, especially those to the back, spine, neck, and head, often cause lasting damage and require long-term care. With the help of a personal injury lawyer, you can make a better case to recover compensation to cover medical bills, lost wages, and other damages resulting from your injury.
Attorney Warnock works on a variety of personal injury cases, including:
Auto accidents, including trucking, motorcycle, and pedestrian accidents
Workers' compensation claims
Premises liability
Swimming pool and drowning accidents
Wrongful death
Social Security Disability claims
In any of these situations, the last thing you want to do is sell yourself short. If you work with a skilled attorney, you can ensure that you have the resources you need for your recovery.
What is the Average Payout for Personal Injury?
It is impossible to present a general idea of how much a personal injury case is worth because so many factors affect each case. How much you are owed depends on your unique experience because the calculations factor in what kind of accident occurred, what injuries you sustained, how much medical treatment costs, and any other losses suffered.
However, your attorney can help you calculate the damages you have already and will endure in order to provide you with an estimate of how much you can recover. The goal is always to secure enough compensation to pay for all of your past and future medical treatment related to the accident.
Other potential damages you can recover include:
A portion of the wages you lost from having to take time off of work
Mental and physical pain and suffering
Funeral and burial expenses, in the case of wrongful death
How Long Do You Have to File a Personal Injury Lawsuit in Florida?
Florida Statute § 95.11(3)(a) sets the personal injury statute of limitations, or deadline, at four years from the date of the accident. However, because personal injury claims rely strongly on collecting and presenting solid evidence against the person or company you are suing, it is best to initiate a claim while the evidence is still fresh.
Contact our law office today to schedule your free, confidential consultation with a Florida personal injury attorney.